Home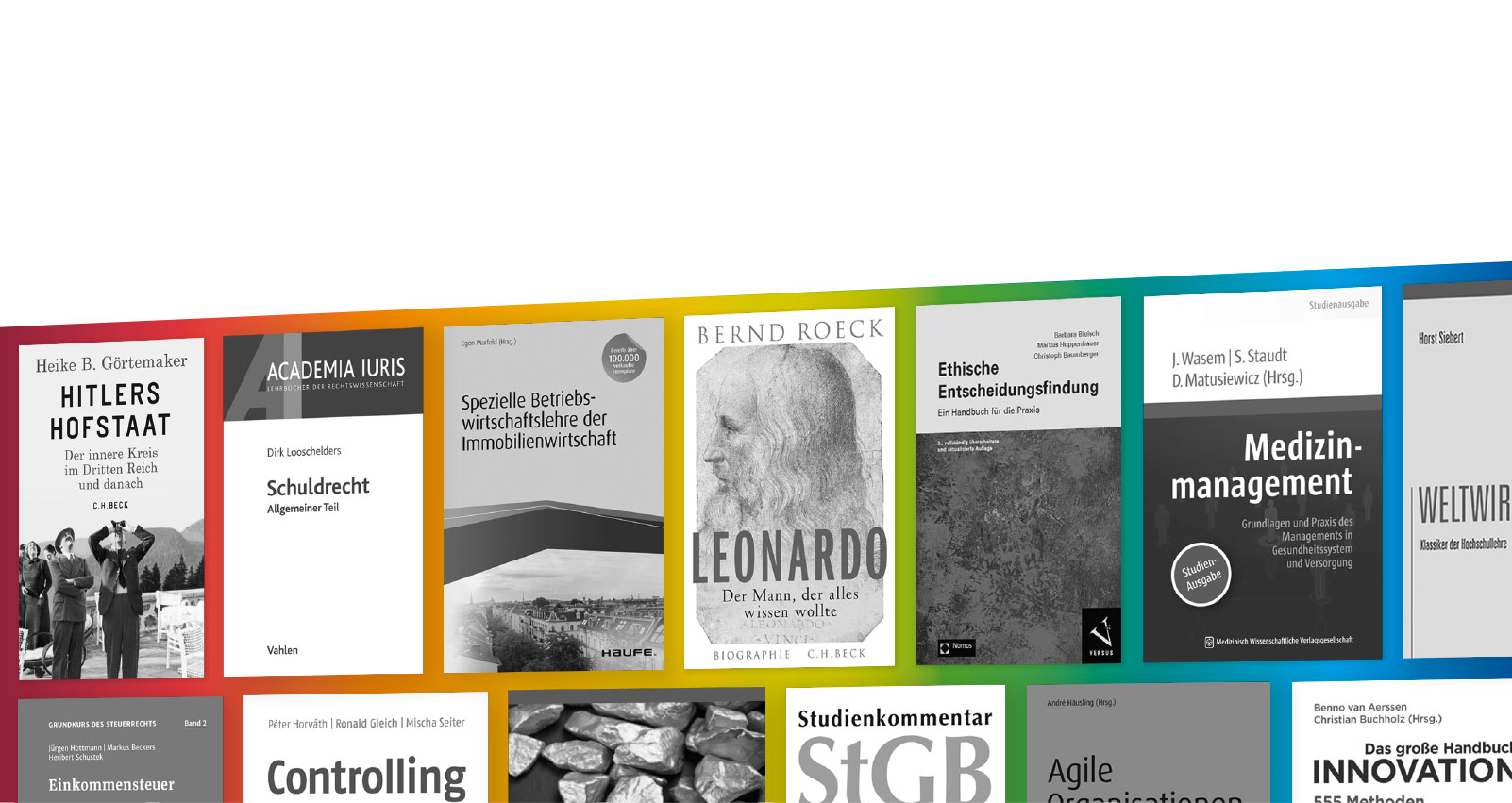 beck-eLibrary.DIE FACHBIBLIOTHEK
Show more Information
beck-eLibrary.DIE FACHBIBLIOTHEK provides access to academic books, textbooks, non fiction and fiction books including the following subject areas
General Business Studies
Leadership, Organization and Management
Finance and Accounting
Economics
Human Resources Management
Business Law
History
Philosophy & Religion
Politics, Economy and Society
Literature, Art and Music
The eLibrary is a special offer for libraries and currently contains 0 Book Titles and 0 Journal Issues from the Publishing Houses C.H.BECK LSW, C.H.Beck RSW, Haufe, MWV, Schäffer-Poeschel, UVK, Vahlen and Versus.
For Researchers and Students
beck-eLibrary.DIE FACHBIBLIOTHEK offers fast and comprehensive search. Bibliographic data, tables of content and abstract information are openly available. All Book Titles and Journal Issues acquired by your library are available in full text (PDF).
For Libraries
beck-eLibrary.DIE FACHBIBLIOTHEK provides useful tools for administrating your collection:
IP based authenticationhentifizierung or Shibboleth
Unlimited simultaneous usage
Download MARC records for easy cataloging
Integrate with link resolver - inbound und outbound
External linking through DOI-links for all documents
Usage statistics (COUNTER)
---
Recently Published